Community Classes
We offer a wide range of classes designed to meet the needs of the individual. Whether you are looking to increase your employability or just need help emailing photos to your grandchildren, TTS is here to assist you.
If you are interested in taking one of our classes or just need a few hours of one-on-one training, call (520)721-2274 For More Information

TTS has the ability to bring the classroom to you. If you have a conference room, we have the laptops and projector to set up a professional computer training class at your location


Please call us if your department would like to schedule a private class, at your convenience/schedule at discounted prices.


You asked for it and we've got it! MORE MORE MORE...
R More Information
R More Exercises
R More Time to Practice
R More Fun
Cost: $175.00 per student per all day class. Cancellations will be accepted up to 2 days prior to class time.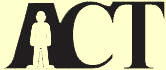 Click logo for more information about the Alliance of Construction Trades. Members receive special class incentives. Call for details.

The following courses are facilitated by Total Training Solutions, Inc. Our instructional staff include:
John Roldan, Mike Danielson, and Amzell Magaletti.
Crystal Reports (your location)

Special Interest Classes by Request - example: Designing Custom Forms w/MS Access, Expert Charting w/MS Excel, Mailings/Publishing w/MS Word, etc.
---
Introduction - This class is ideally suited for the beginner or as a refresher using the Windows environment. The focus of this class is on using the normal controls in Windows – the mouse, drop-down menus and short cuts. In this class you will learn to use the mouse, when to use the right hand mouse button or the left hand mouse button, when to single click and when to double click. Work with dialog boxes, move them around the screen and resize. You will build proficiency by operating several application programs – WordPad, Paint, and Calculator.
Advanced - This workshop will concentrate on the advanced features available within Windows. Learn how to optimize the performance of your computer. Topics: Explore several applications within Windows and transfer information between software packages or download from the Internet. This class is ideal for the experienced user or for individuals upgrading from older versions. Explore the tools available within the Control panel and customize your computer. Explore the purpose of the other programs – MS Word, MS PowerPoint, MS Excel, MS Access. Learn the consistencies within Windows Programs
(Call us to set up a special class for your organization)
---
Introduction - The focus of this class is to create business or personal correspondence using MS Word. Learn the basic functions within a word processor and what features are available. This class emphasizes document creation, editing, proofing and printing. You will build proficiency by creating your own document, editing pre-existing documents, saving, opening and printing. Learn how to incorporate bullets and numbers, 5 methods to CUT/ PASTE or COPY/ PASTE - Creating Business Correspondence You will use efficient methods to create and edit documents and get the most out of the writing tools such as spell check, grammar check, word correct and the thesauruses. Modify the appearance of your document by using tabs, changing margins, adjusting paper size and incorporating other fonts, bold, italicize, underline and color. Automate complex tasks by recording macros and assigning them to a keystroke, a toolbar, or a menu.
Advanced - Tables, Borders and Forms Learn to use Word's outstanding table feature to create complex documents and forms. Import and control pictures and even turn your text into artwork (using WordArt). Combine text, graphics, WordArt and AutoText to create and fully automate complex letterheads. Import graphs, charts, and data from other applications such as WordPerfect, PowerPoint, paintbrush, Excel, and Lotus 123.
Special Interest - Desktop Publishing This workshop focuses on making you the most efficient writer in town. Learn to type information such as letterheads, addresses, signature blocks, and complex technical terms one time and never have to type them again. Work with specialized documents such as: Templates, parallel columns, newspaper columns, working with the TABLES function, work and play with clipart. Learn how to customize bullets, numbers and outlines. Incorporate headers and footers, create logos, flyers and brochures.
(Call us to set up a special class for your organization)
---
Introduction - A Presentation Tool This class is intended for users of who have a need to create presentations using bulleted charts and graphs. The focus of this class is to use the features within PowerPoint to create professional presentations within a short amount of time. Insert clipart to draw attention to important thoughts and ideas. Work with Transition and Build effects to add pizzazz to your presentation. After you feel comfortable with the basics, we will then start customizing your slides. - Design Your Own Presentation Create your own presentation consisting of Bulleted Charts, Pie Charts and Bar Graphs. Customize bullets, numbers, colors, change backgrounds and incorporate transition and build effects.
Advanced - Add Pizzazz to Your Presentation The focus of this class is to use the advanced features within PowerPoint to create professional presentations. In this class you will explore the multiple things you can do with clipart (size it, move it, recolor it, tear it apart, combine it, distort it) then use it in any other program you would like. Work with the MASTER Slides to add consistency with every department presentation. Use the draw feature to add maps or images. Play with animation effects or add sounds or videos. Add automatic timings to really dazzle your students. Training techniques and presentation skills will be highlighted during the workshop.
Special Interest - This class concentrates on the full power of a graphical presentation tool. Create dynamic presentations by adding movies and sounds, then play with automatic timings and transitions. Create links within your presentations to other slides or to any internet location. Create standard and customized project guides.
(Call us to set up a special class for your organization)
---
Introduction - Spreadsheet Fundamentals This class is intended for individuals who need to manage the financial aspects of a small business or an office environment. MS Excel provides spreadsheet functions to control, track and analyze business operations mathematical functions. The focus of this class is to demonstrate the value of a spreadsheet and exercise the available features within MS Excel. In this class you will explore the purpose of spreadsheets in a business environment, become comfortable with a spreadsheet layout, create a spreadsheet and enter data. Simple graphs will be constructed to view spreadsheet data. In this class you will build spreadsheets from scratch, develop equations to automatically calculate rows & columns of numbers, improve the appearance of the spreadsheet, and use print preview to ensure that you can print near perfect charts every time.
Advanced - Designing a Worksheet . Format styles, hiding and showing details. Adding and selecting named ranges. .Review basic graphing and then use more advanced graphing features. Use graphs throughout the remainder of the course to analyze information. Learn the tricks to printing graphs in different ways to support specific audience requirements. Sort information, combine sorting with graphing, and extract information into report modules. Multiple Worksheets - work with multiple workbooks, consolidate workbooks, create links within Excel and other MS Office Products. Build a complex spreadsheet and link multiple sheets to make an Excel workbook Functions and Formulas - you will expand the spreadsheet and verify its accuracy. Learn to extract new information from the data by performing a what if scenario, which is a method of asking questions of the spreadsheet. Use logic statements such as "IF" to direct the flow of calculations. Use Excel as a flat-file database. Record and run macros to automate repetitive tasks.
Special Interest - Advanced Charting w/Microsoft Excel - This class will focus on the methods to personalize and control the final design of your MS Excel charts. Topics: Chart Wizard, Sizing, Relocating Objects, X and Y Axes, Trend Lines, Logarithmic Scale, and much more. It is expected that all students attending this class have completed the introductory and advanced courses, or that they have a good working knowledge of MS Excel and can create a standard spreadsheet.
(Call us to set up a special class for your organization)
---
Introduction - Database Fundamentals This class is intended for individuals who deal with large amounts of data. MS Access will allow you to manage this data and provide sorts, queries and reports to manage various aspects of the business. The focus of this class is to explore and exercise the purpose and functions within a database and use the data to maximize business operations. Learn how to create a database, input information and work between different views. Customize a database and learn filtering, create new tables, create queries and forms, use Look UP, Primary Keys and learn formatting properties. Manage data to create professional looking reports.
Advanced - Queries, Forms, Reports Build an application using FORMS and CONTROLS to operate the database. Users see a user-friendly screen, which leads them to other screens where they can input data, see information on their screen and send information to the printer. Exercise the capabilities of your database with advanced table relationships and advanced properties. Customize the functions of your database to produce advanced forms and reports. Learn to import data from other data sources into MS Access.
Special Interest - Designing Custom Forms with MS Access - To create custom forms, students will explore, discuss and exercise the following topics: Design Guidelines, Modifying the Design, Adding Forms Objects (combo boxes, command buttons, check boxes, tab controls, etc.), Understanding Form/Sub-Form Relationship.
(Call us to set up a special class for your organization)
---
This class is intended for everyone who has an interest in the Internet. Explore the world in just hours. Navigate Homepages, shop on the Web, search the World, download anything and then E-Mail your friends.
---
Introduction - This class will explore the capabilities within Outlook. Learn how to use an email program and create address books and nicknames, explore the calendar functions and learn how to schedule one time events or recurring events. Navigate Outlook and practice attaching documents to send over the NET. Find out how to compress and decompress files for ease of transfer.
---
Introduction - The student will create a project by following the same guidelines for planning that would be used for almost any small size project. Topics included in this course: Defining a Project, Develop a project with guidelines such as, Project Description, Goals, and Objectives. Students attending this course should understand the basic concepts involved in working with a personal computer (PC) within the Windows environment. Students should be able to perform basic functions such as typing and making selections with the mouse. Students should also be familiar with how to open and close application windows and programs, save documents, and reopen those documents. A working knowledge of a spreadsheet program such as Excel would be beneficial for this course.
---
MICROSOFT PROJECT
Advanced - A brief review of the project created in the Introduction class will be conducted. Advanced features such as resolving Resource allocation conflicts, Scheduling conflicts, and Formatting the Gantt chart will discussed. Topics included in this course: Outlining the project, Scheduling Tasks and their duration, Assigning Resources using the Resource Sheet, Tracking and managing the projects progress, Reporting Features, Formatting the Gantt chart, text, and task bars. Students attending this class should have a working knowledge of creating a project in Microsoft Project and should be able to perform basic functions such as typing and making selections with the mouse. Students should also be familiar with how to open and close application windows and programs, and save and retrieve documents. A working knowledge of a spreadsheet program such as Excel would be beneficial for this course.
---
CRYSTAL REPORTS - Your Location
Level 1 - (2 day class) Using Crystal Reports, students will learn the basics of report creation including how data is linked to objects within a report, how to "Drill Down" to obtain the necessary data, how to maintain instances of a report and how to work with the report's sections to generate a functional report.
Students will learn additional basics of report creation including sorting, grouping, working with report experts and how to distribute reports to other users.
(Call us to set up a special class for your organization)
---